Licenses
A business license is required for anyone to do business within the city limits of Margaret. If your business is located inside or outside the city and you would like to purchase a business license, you may do so online via Gov't Portal or call City Hall at 205.629.5501.
If you are a new business start-up or in the planning stages of opening a new business, please contact us for assistance to ensure a smooth process with the steps necessary to obtain your business license. If you plan to rent or purchase property for your business, we can help you navigate the requirements such as building inspections, fire marshall inspections, etc.
If you have a home-based business, you may need a variance to do business from home so please contact us to discuss your plans and options.
You may download the appropriate business application form below: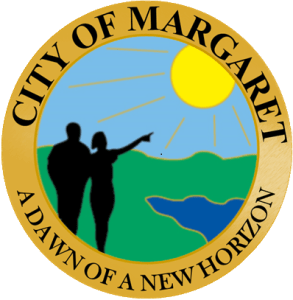 Margaret City Hall
825 Woodland Circle • Odenville, AL 35120
Phone: (205) 629-5501 • Monday – Friday, 8:00 am – 4:00 pm
Looking Toward the future