Welcome to the City of Margaret, Alabama
Margaret is a small town in St. Clair County, Alabama with much to offer.  We have a little slower pace than larger cities which makes our town very attractive to those who would like to slow down and enjoy life while just being minutes from big city amenities.
Margaret is a secluded city minutes from the busy metro areas. Drawn by clean air and slower pace, folks find their new homes in our beautiful landscape.
We invite you to take a good look and we're sure you'll like what you see!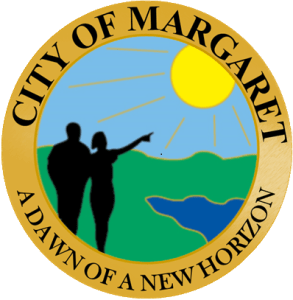 Margaret City Hall
825 Woodland Circle • Odenville, AL 35120
Phone: (205) 629-5501 • Monday – Friday, 8:00 am – 4:00 pm
Looking Toward the future