City of Margaret Municipal Court
Municipal Court in the City of Margaret is held at City Hall the first Wednesday of each month at 2:00 p.m. to address any misdemenors, ordinance violations, traffic tickets and parking tickets.
Municipal Judge - Laura Barnes
City Prosecutor - Erskine Funderburg
Online Payment Option:
Payments for any tickets or fines may be made online via the Gov't Portal link provided below.
Driving School
Driving school is available. Click link below for more information.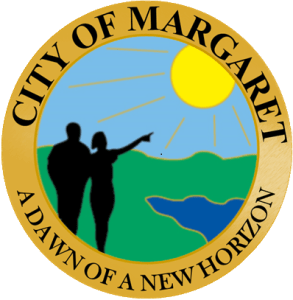 Margaret City Hall
825 Woodland Circle • Odenville, AL 35120
Phone: (205) 629-5501 • Monday – Friday, 8:00 am – 4:00 pm
Looking Toward the future